(Preschool/Playgroup/Nursery/Playschool/
Kindergarten/Birthday) – "Blitz Party"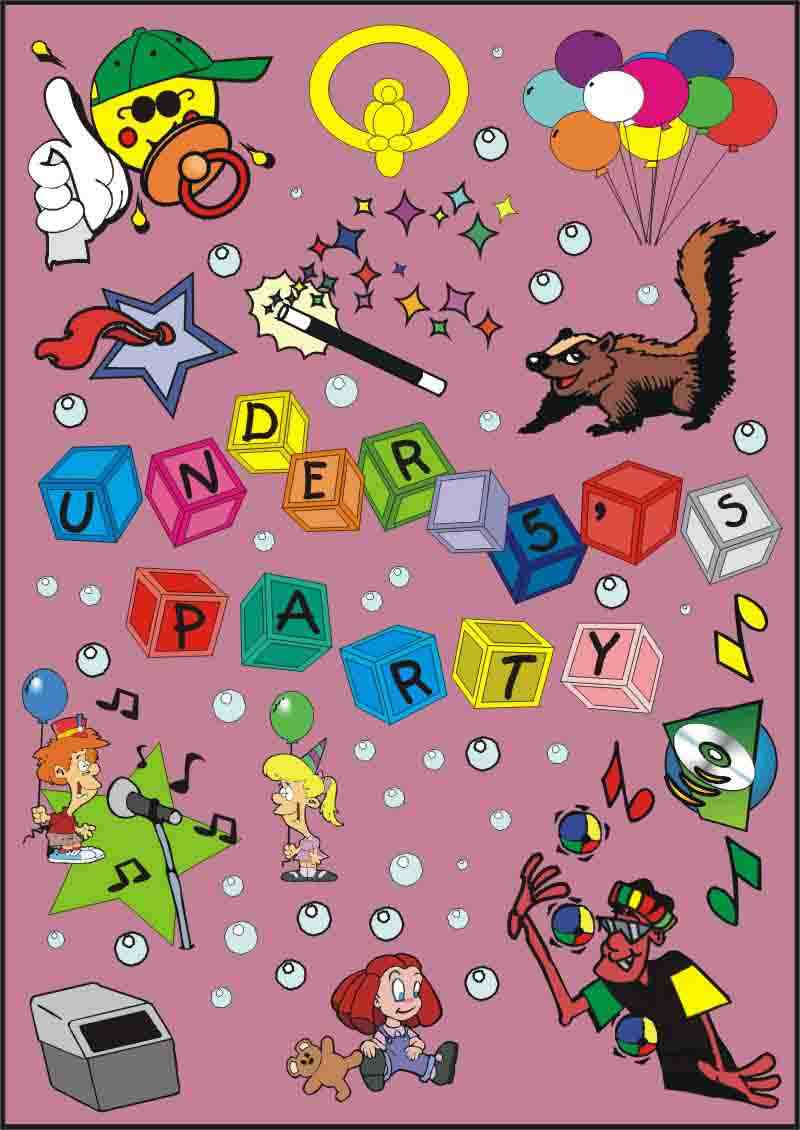 This party is suited for 4 year olds and under.
2 hours of bright and colourful entertainment
for younger children. (Monday – Thursday only)
The pace is a lot slower and the sound quieter!
It is still performed with music, flashing dislights and
bubble machines!
There is lots of fantastic bubble play to break the ice at the beginning, a quick treasure hunt,
then some party dances and easy learning action games!
Children can also try the voice changing song microphone!
There is a fun show consisting of comedy, magic, juggling, balloon modelling and unicycling!
Party includes a fun Snow Ball Fight and a Space Hopper Disco!


COST:
2 hours £200 + travel (mid-week only)
Monday to Thursday, not including bank holidays
For weekend "Mega Party" – click here
(Prices are based on one birthday child.
Joint parties add £10 per additional birthday child!)
(travel is £1 per mile from the entertainer's base to the venue)
Graham Andrew – Reepham, Norwich, Norfolk
Set up time is 60 minutes / pack down time is 60 minutes
PLEASE BE ADVISED IT IS NECESSARY FOR FUNfORCE TO UNLOAD & PARK
AS CLOSE AS POSSIBLE TO THE SET-UP AREA.
UPSTAIRS VENUES ARE NOT SUITABLE!
.This package includes:
All the advertising posters, tickets or invitations you need to send out!
A card and present for the party host or hostess! (if a birthday party)
Give-a-ways for the children to take home
Additions:
Why not add Party Bags or The FUNfORCE Caterer to your event!