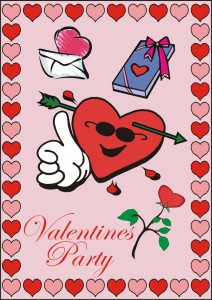 Add a Valentines flavour to your chosen event!
FUNfORCE will combine the latest chart music
with some popular older tunes and appropriate
"couples/partners" games to celebrate this special
time of year!
There are prizes for that "perfect couple" and
love heart balloons to take away!
So whether you have the love bug or not it's a fab
and fun occasion for all to enjoy!
It includes a full set up disco with many flashing
lights and bubbles galore!
And watch out!
Cupid strikes when you least expect!
.
COST:
2 hours (small set up) £220 + travel (Mid-week only)
Up to 3 ½ hours (up til 10:00pm) £300 + travel
Up to 5 hours (up till midnight) £375+ travel
(travel is £1 per mile from the entertainers base to the venue)
Graham Andrew – Reepham, Norwich, Norfolk

[Additional hour after midnight +£90 to be arranged at time of booking!]
Set up time is 90 minutes / pack down time is 60 minutes
PLEASE BE ADVISED IT IS NECESSARY FOR FUNfORCE TO UNLOAD & PARK
AS CLOSE AS POSSIBLE TO THE SET-UP AREA
UPSTAIRS VENUES ARE NOT SUITABLE!
.
This package includes:
All the advertising posters, tickets or invitations you need to send out!
All prizes for games / competitions!
A few give-a-ways to take home!