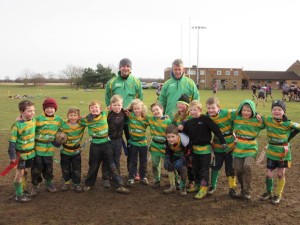 .
FUNfORCE is now sponsoring Tiny Triers at Little Melton Crusaders Rugby Football Club for the fourth year.
This is a fantastic club which has unbelievable support.
If you pop down to the club on Sunday mornings you will be amazed at how many youngsters have engaged in the game of rugby.
Not only do the club play in yellow and green, they also have the coincidental trait of a yellow sock on the left foot and a green sock on the right foot! (Spooky!)
Click on the link below to take you to the rugby club's website,
http://www.crusadersrugbyclub.com/news/tiny-triers-768017.html
Or find them on Facebook,
Crusaders Mini Rugby Norwich & "Tiny Triers"