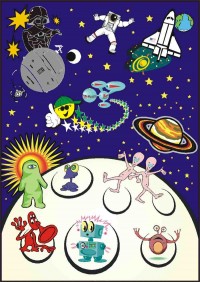 Have you the qualities of a Jedi Knight?
Or will you be swayed by the dark side?
This party is definitely "out of this world!"
Avoid the flying rockets, try to catch the Earth balloon
and stop the Death Star from crashing!
Can you keep a Saturn Ring hula hooping around you?
Can you defeat your opponent as you Space hop at light speed?
Can you defy gravity in a game of moon tennis?
Then use the force to avoid the flying bubbles,
power through the "glow in the dark" pillow fight
and carefully handle your neon light saber balloon to defeat the evil Darth Vader who makes a surprise visit at THE END! (wob wob!)

COST: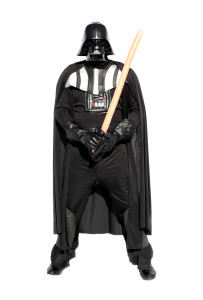 2 hours £200 + travel (mid-week only)
Monday – Thursday only, not including bank holidays
For weekend "Mega Party" click here
Prices are based on one birthday child.
Joint parties add £10 per additional birthday child!
(travel is £1 per mile from the entertainer's base to the venue)
Graham Andrew – Reepham, Norwich, Norfolk
Set up time is 60 minutes / pack down time is 60 minutes
PLEASE BE ADVISED IT IS NECESSARY FOR FUNfORCE TO UNLOAD & PARK AS CLOSE AS POSSIBLE TO THE SET-UP AREA.
UPSTAIRS VENUES ARE NOT SUITABLE!
.This package includes:
All the advertising posters, tickets or invitations you need to send out!
A card and present for the party host or hostess!
Give-a-ways for the children to take home!
.Additions:
Why not add Party Bags or The FUNfORCE Caterer to your event