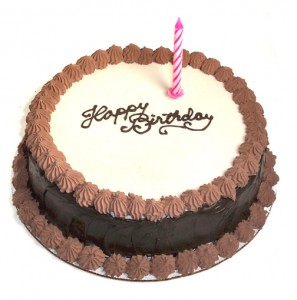 .
.
The FUNfORCE Caterer supplies you with a birthday cake similar to the one shown here.
Our cakes have been artificially made!
Children think they are real!
They are solely for presentation and when a child goes to blow the candles out it does not matter how enthusiastically or unhygienically they exhale!
We have a chocolate cake already cut up in our coolers. Individual slices of cake are wrapped in serviettes and these are then handed out with the party bags!