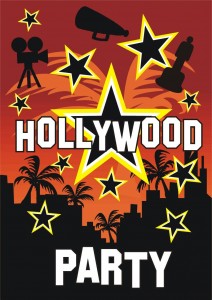 Welcome to your very own Oscars Night!
This event gives everyone the chance to dress to the
Hills, walk the red carpet, pose in front of the cameras
and maybe even walk off with an award or two!
FUNfORCE provide the music, lights and action!
You can go to town as much as you wish!
Add the trimmings to make the occasion truly
memorable!
A balloon drop, a Hollywood scene set, gold & silver
balloons and a table full of Oscars!
Within the evening there will of course be some
entertainment provided by FUNfORCE and also plenty
of time for dancing!
.
COST:
up to 3 ½ hours (up til 10:00 pm) £285 + travel
Prices are based on one birthday child.
Joint parties add £10 per additional birthday child!
(travel is £1 per mile from the entertainer's base to the venue)
Graham Andrew – Reepham, Norwich, Norfolk
Set up time is 90 minutes / pack down time is 60 minutes
PLEASE BE ADVISED IT IS NECESSARY FOR FUNfORCE TO UNLOAD & PARK
AS CLOSE AS POSSIBLE TO THE SET-UP AREA!
UPSTAIRS VENUES ARE NOT SUITABLE!
This package includes:
All the advertising posters, tickets or invitations you need to send out!
A card & present for the host or hostess!
Give-a-ways for the teens to take home!