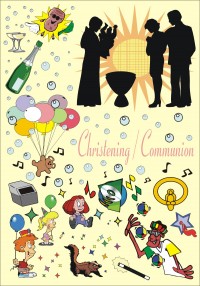 Allow FUNfORCE to make this special occasion truly
memorable with subtle entertainment to keep
everyone entertained!
From balloons and bubbles to games and dancing!
Maybe even a little magic or some circus skills to add
the wow factor!
Music played to accompany the event and give you the
perfect occasion!
May include the following:
Skipping, hula hoops, limbo, balloon modelling,
bubbles, games, competitions, quiz fun, magic,
juggling, plate spinning, space hoppers, karaoke,
party dances and dancing.
COST:
up to 3 ½ hours £285 + travel
up to 5 hours £350 + travel

(travel is £1 per mile from the entertainer's base to the venue)
Graham Andrew – Reepham, Norwich, Norfolk
Set up time is 90 minutes / pack down time is 60 minutes
PLEASE BE ADVISED IT IS NECESSARY FOR FUNfORCE TO UNLOAD & PARK
AS CLOSE AS POSSIBLE TO THE SET-UP AREA.
UPSTAIRS VENUES ARE NOT SUITABLE!
.This package includes:
All the advertising posters, tickets or invitations you need to send out!
All prizes for games / competitions!
A card and present for the party host or hostess!
Give-a-ways for the kids to take home!